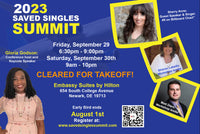 2023 SAVED SINGLES SUMMIT SEPT 29TH - 30TH
FRIDAY: A night of worship with Sherry Anne, plus mocktails and light hors-d'oeuvres. #5 Billboard-charting recording artist, and four-time Singing News Fan Awards Top 10 nominee!
SATURDAY: Powerful worship, empowerment keynote, workshops, W.H.O.L.E singles panel, ManCave and SheShed, single mingle, mocktails and light hors-d'oeuvres, elegant evening, DJ Ty, dancing, karaoke, professional photo shoot, fifty feet of red carpet, great food, raffles, and more! Reg. link: https://www.cognitoforms.com/SavedSinglesSummit1/_2023SavedSinglesSummitOnlineRegistrationForm
WEBSITE: www.savedsinglessummit.com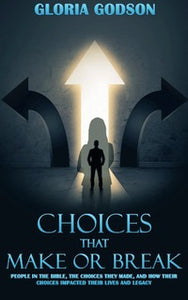 Donate To LifeWork Ministries
Scan the QR code or click the button below to donate to LifeWork Ministries! Your donation is tax deductible. We sincerely appreciate your support!
DONATE NOW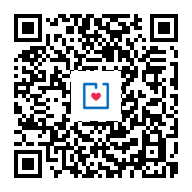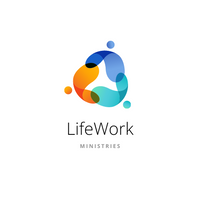 Who We Are
The culmination of a lifelong commitment to Biblical principles, values and truth, LifeWork Ministries empowers people to live the abundant life in Christ. We preach, write, and witness in the power of the Holy Spirit. Our compelling mission is to release the Life of Christ into our world by using our faith, thinking our faith, speaking our faith, singing our faith, praying our faith and sharing our faith. LifeWork Ministries is a 501c3 nonprofit and donations are tax deductible.
Learn More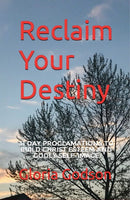 Reclaim Your Destiny: 31 Day Proclamations To Build Christ Esteem and Godly Self Image
The word of God, spoken in faith, is the most powerful weapon known to man. This book empowers you to boldly take hold of the word of God, mix it with faith in your heart, and launch it forth to achieve the plans and purposes of God for you and your family. The proclamations in this book have been scripturally composed and specifically adapted to execute a dramatic self-redefinition that will forge a brand new destiny for you.

These proclamations will challenge every voice speaking from your bloodline or human ancestry, revoke every legal right claimed by the devil to take you captive, break the power of demonic bondage and oppression in your life, and bring you out of captivity into divine destiny and purpose.

These proclamations will help you to reclaim your divine destiny, and bring it into physical manifestation.
Request this resource with Donation
Meet Our Founder
Gloria Godson is a multi-faceted corporate executive, with an illustrious career in the Energy Industry. She rose through several executive leadership positions to become a Vice President in Exelon Corporation, the largest energy company in America. Most importantly, Gloria is a Christian leader, bible teacher, Licensed Clinical Pastoral Counselor, Certified Temperament Counselor, prayer minister, author, and conference speaker. She has a weekly Bible teaching radio program, and hosts "The GraceTalk" show. Gloria hosts Wholeness workshops, the premier Saved Singles Summit, iDECLARE Prayer and Proclamation, and Racial Equity and Unity Events. Gloria loves God passionately and is committed to serving and equipping His people. She believes in the unstoppable power of Almighty God to do the impossible.
Professional christian counseling