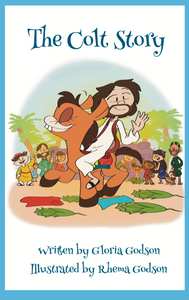 A little Colt is tied to the village post, alone, forgotten, abandoned and rejected. She thinks that "tied to the village post" will be the story of her entire life. Little did she know that God had the pen, and was writing a colt story beyond amazing!
Maybe you are going through a tough time, facing problems that challenge your faith, or that make you wonder whether God still loves you; or cares about you at all?
This book brings you the message, that there is a God in Heaven who is good, who loves you, and knows you by name. He knows where you live, what you are going through right now, and He cares about every detail of your life. He has plans to take care of you and to give you the future that you hope and dream of.